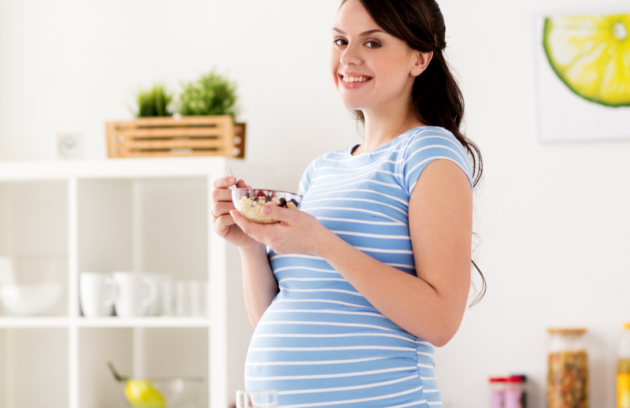 Build a healthier future with Nutrition Plus
If you're pregnant or thinking about having a baby soon, Nutrition Plus dietitians can help you give your child the best start in life.
From preconception through to toddlerhood, our team is here to support your child through their first 1,000 days.
The first 1,000 days (being the period from pre-conception through to toddlerhood) provide a window of opportunity where a healthy environment, particularly good nutrition, can positively influence lifelong health by reducing the risk of allergies, weight complications and chronic diseases. If you are trying to conceive, facing fertility issues, have morning sickness, feel exhausted, or have a low milk supply – we are here to help! Nutrition Plus is passionate about helping you during this time to make sure your child has the best chance of leading a healthy life.
Our team of specialist Accredited Practising Dietitians provide personalised consultations that go beyond just nutrition advice, we offer experience, problem-solving, understanding and compassion to assist you on your health journey. Founded by Advanced Accredited Practising Dietitian Melanie McGrice, Nutrition Plus is passionate about helping people meet their health goals. The team has extensive knowledge of Early Life Nutrition and a wide range of qualifications in the field of dietetics. Whether it's nutrition advice for fertility, PCOS, pregnancy or infants – we're here to help you.
Full of compassion and understanding, Nutrition Plus offers an experience tailored just for you. Whether you have a health condition
or are just starting your family, our dietitians will help prepare you
for all of life's journeys.
We'll help you get it right from the start.
Nutrition is more than just what you eat. That's why we're
here to help you at every step of the way, from preconception through to toddlerhood. And that's not all - our team of dietitians
cover PCOS, fertility, pregnancy, and paediatric nutrition too.
Expectations become reality.
Nutrition Plus is leading the way in fertility, prenatal and postnatal nutrition.
With years of experience, our dietitians have seen and helped so
many women and families—and we're confident that our personalised
approach will help to achieve your desired outcomes too.
We want to help you and your future family thrive.