About
Nutrition Plus aims to support health care professionals advocate for the role of nutrition during the first 1,000 days through the provision of training, coaching and resources.
The first 1,000 days (being the period from pre-conception through to toddlerhood) provides a window of opportunity where a healthy environment, particularly good nutrition, can positively influence lifelong health by reducing the risk of allergies, weight complications and chronic diseases.
Scientific Advisory Board
Melanie McGrice
Melanie is a fertility and prenatal dietitian.  Melanie was rewarded for her work in ELN by being awarded Australian 'Dietitian of the Year' at the Allied Health Awards in 2018.  She has a wealth of knowledge in nutrition having contributed to eight peer-reviewed published journal articles and decades of practical expertise having worked on the maternity ward of a large metropolitan hospital and managing an ELN-focused private practice.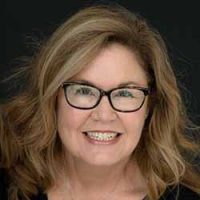 Sally Marchini
Sally is a certified fertility and prenatal dietitian who has been a Nutrition Plus member since April 2017. Sally has trained other dietitians on the topics of avoiding gestational diabetes, pregnancy in T1DM and pregnancy and coeliac disease, relating to her personal experience of type 1 diabetes and coeliac disease. Sally was nominated for 'Dietitian of the Year' in 2021, and has sat on and chaired advisory committees to the board for Dietitians Australia, and also sits on the Advanced Medical Nutrition Education Centre board.
Claire Ward
Claire is the director of Ward Nutrition in Orange NSW and has been an Accredited Practising Dietitian for over 20 years. Claire has worked in a variety of clinical nutrition-related roles in Australia and England providing nutritional support in a variety of women's health issues. Claire has been a member of Nutrition Plus team since 2016, who assists other Accredited Dietitians in providing a quality dietetic service to people around the world in the early life nutrition space.
Join our free Journal Club. 
You'll receive a synopsis of three journal articles in your inbox every week to help you stay abreast of the research.
Help us support mums and babies in need
At Nutrition Plus we're PASSIONATE about giving babies a head start in life.
We know that you are too!  So we'd love you to help us raise funds for our Mumma and Baby Centre in rural Tanzania